"I was born with the feeling that if time and hurry were forgotten, something quiet and wonderful would happen in their place."
—Eudora Welty (1909-2001)
American short story author and novelist; won Pulitzer Prize 1973; received Presidential Medal of Freedom 1980; made a Chevalier de la Légion d'honneur 1996
Hello and welcome!

For a creative social respite and some soul nourishment, please join me for another online Expressive & Reflective Writing Party, live in my private Zoom room:
INKWINGS WRITING ADVENTURE #238 – "Touch"
Saturday, December 4, 2021, 4:00-5:00PM, EST

Come and experience the power of writing by hand to soothe, heal, and rejuvenate mind, body, and spirit.

In a nonjudgmental and supportive environment, we will use guided props, prompts, and imagery as catalysts to access our inner landscapes, excavate ideas for personal creative projects, contact inner wisdom, or catch our breath.
Can't spell? It doesn't matter. Don't know grammar? No problem! No previous writing experience is necessary, and sharing what you write is optional.
Come and enjoy an opportunity to play with writing for self expression in virtual community with others. You'll take away the fruits of your creativity, the pleasure of a social experience, and the confidence to continue expressive and reflective writing on your own. To register, click the green link below.
NOTE: Persons age 13 or older in the USA and UK, and age 16 or older elsewhere, are welcome to join in.
REQUIREMENTS: A computer or device with the Zoom app and a reliable internet connection.
SUPPLIES LIST: Please bring a paper notebook or journal, a pen or pencil, and a beverage of your choice.
COST: Self-determined. This Inkwings page includes a donation portal. PayPal is the conduit, and you do not need an account with them to use the service. You can use your debit or credit card. Whatever amount you feel comfortable with contributing is acceptable with heartfelt gratitude. Come as you are, and pay what you wish.
TO DONATE: Click the coffee cup located below the calendar on this Inkwings page. It will take you to a secure payment portal with simple steps to follow. When you're finished, you'll return to this page.
TO REGISTER: Respond to the invitation by clicking the green link below.
Hi there,
You are invited to a Zoom meeting.
When: Dec 4, 2021 04:00 PM Eastern Time (US and Canada)
Register in advance for this meeting:
https://us02web.zoom.us/meeting/register/tZYofuCgqzIqGNL9zS3fzUFiAhTpV8paBXsk

After registering, you will receive a confirmation email containing information about joining the meeting.
If you need one, use meeting passcode 129377.
Any questions, please call or email me. See you soon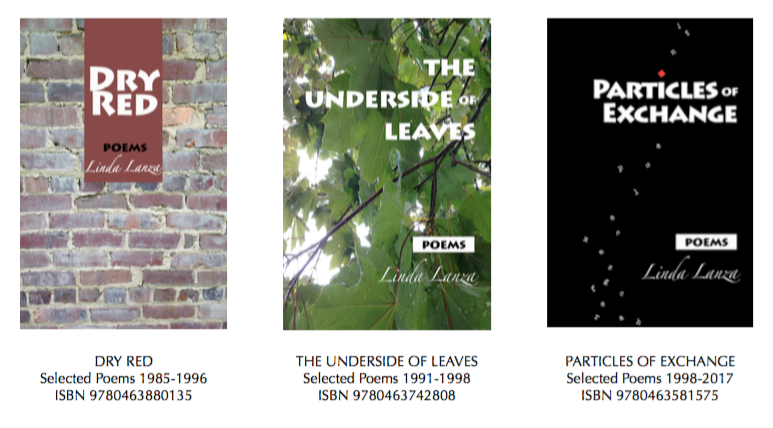 Linda's ebooks of poems are available in epub (iBook etc.) and mobi (Kindle) formats from Barnes & Noble, iTunes, Smashwords, Kobo, and other fine ebook retailers Read samples of each book, and favorite the author, at:
#inkwingswritingadventure #writingadventure #expressivewriting #reflectivewriting #writingparty #journalwriting #creativewriting #healingwriting #writinglife #selfknowledge #creativewisdom #surpriseyourself #personalgrowth #writingforlife #writeyourlife #writingworkshop #rawwriting #stressreliefthroughwriting #writingincommunity #beherenow #onbeing  #nomofomo #keepcraftalive #innerpeace #calligraphy #stillintheboat #exhaleonpaper #grammartopia #lindalanzaletters
© Lanza 1981-2021. All rights reserved.